Swimming Pool Maintenance Equipment
Important Gold Coast Swimming Pool Maintenance and Water Safety Measures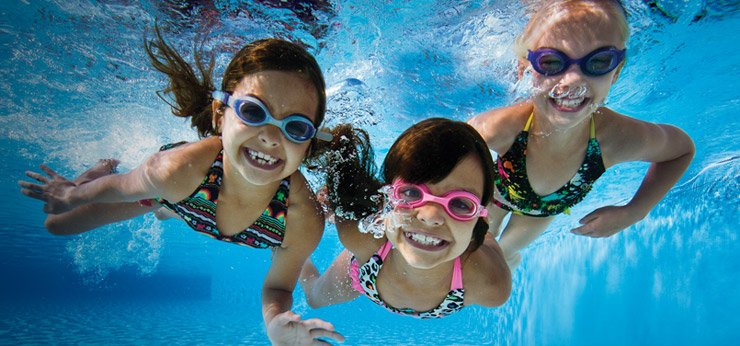 Although thousands of people buy properties with pools or install their own pools, most of them don't start thinking about swimming pool water safety and maintenance until it is too late. A safe and well maintained swimming pool offers a wonderful way for families and friends to relax together and enjoy the outdoors. However, just like your car, the pool requires a certain degree of maintenance to function properly. A poorly maintained pool not only poses a number of serious health and safety concerns but also various aesthetic problems.
What's more, swimming in unclean pools can easily lead to diseases such as stomach bugs and diarrhoea. Ailments such as skin rashes and eye infections can spread very quickly via contaminated pool water.  To ensure your swimming is safe for both you and your family, it is extremely important to keep your pool clean. To help to keep your pool in the best shape possible, here are a few measures you can take to keep your pool bacteria free and crystal clear:
Manage the chemicals in the Pool
Check the chlorine and PH levels regularly. It is very important that the PH Levels don't go above 7.8 or below 7.0. Chlorine on the other hand should be between 1 and 3ppm. For the best results, it is strongly recommended that this should be done weekly, regardless of whether the swimming pool is in use or not. Pool water is not like tap water, it is stagnant water and there is a considerable risk of it becoming a nightmare if not maintained well.
Disinfect the water
Though pool water is fun to swim in, it can also be a breeding round for fungi, algae and bacteria. Make time every week to inspect the water and add a disinfectant. STPS will use chlorine and other carefully selected chemicals to do this.
Clean the filter regularly
The pump filters out debris from the water into a collecting basket. This keeps the pool crystal clear and prevents pipes inside the pool from getting clogged. Now, the size of the filter basket, as well as the rate at which the debris accumulates, is a major determinant of how often you should clean the filter. If the pool is in an area with debris and trees than can get into the water, you may need to check the filter at least once every week.
Leak Detection
Regular pool maintenance will also help detect leaks early. You can use duct tape for this. Mark the water level when the pool is full and then let the filter run for at least 12 hours. Measure the quantity of water lost after the 12 hours by taking note of the duct tape relative to the water level. Now, fill back the pool again, but switch off the filtering system. Wait for another 12 hours and then measure to determine if there was water loss. If the was any water loss, then odds are your pool has a leak. At this point the best solution is contact a qualified pool maintenance expert like Tony.
Keep both the deck and pool clean
This sounds obvious right? Well it may surprise you that many people overlook it! Your pool has a considerable amount of human gunk in it. Deodorant, sunscreen, hair gel, sweat and many other things that people have on their bodies usually end up in the water. And if left untreated, these chemicals can build up several layers of filth that are difficult to clean and can even start eating away at the pool liner. Additionally, clean your deck more often. If you don't do this you are just inviting more debris and dirt into the pool. It is a good idea to encourage your family to shower before using your pool.
Swimming Pool Covers
Swimming Pool Covers are also a good idea. A pool cover helps with maintenance, in that it stops leaves and debris from ending up in the water in the first place. It can also assist in keeping some warmth in the water.
Do I need professional for my Gold Coast Pool Maintenance?
These facts are not meant to scare you, but to remind you of the potential dangers of a poorly maintained pool. As such, it can be tempting to have DIY mindset when it comes to maintaining your pool, as it often seems easier and cheaper to buy pool chemicals than it is to hire a professional. However, take a car – or any other machinery – for example. Generally people go to professionals and experts to get them fixed, not because they don't have any idea of how to do it but because experts know exactly what to do and doing it themselves could lead to even more damage.
Think of your pool's safety in the same way. While there are some maintenance tasks that you can do, calling in a professional is always the best option. Also, if you do not have enough time, hiring a professional is a good idea. With our experience, your pool will not only be hygienically clean, but it will also look beautiful and function optimally all year long. Swimming Pool Maintenance costs deter some people, but regular pool servicing by the experts can be more affordable than having to fix problems caused by poor or non-existent pool servicing. And you will not find a better value-for-money Gold Coast Swimming Pool Maintenance company than Shaw Thing Pool Services.
Gold Coast Pool Maintenance for Pools Spas and Water Features
For the ultimate in Gold Coast Pool Maintenance, call Shaw Thing Pool Services now on 0415 752 327!