Pool Equipment Maintenance
Gold Coast Pool Equipment Maintenance
A pool is an expensive investment and uses various types of pool equipment to keep it running efficiently. These pieces of pool equipment mostly consist of mechanical parts that require regular maintenance to ensure that your Gold Coast swimming pool is always at its best. Most of this maintenance should be conducted regularly and an understanding of the basic operation of the equipment is usually best left to the experts.
Among the many benefits of regular Gold Coast Pool Equipment maintenance are:
– Increases the longevity of your swimming pool and your pool equipment.
– Detection of any early problems before they become serious ones.
– Protect the appearance and integrity of your pool.
– Saves you both time and money.
– Ensures that your pool is always safe for your family and friends.
What Needs to Be Done To Service Your Gold Coast Pool Equipment?
First, it is important to know the main types of pool equipment that require regular maintenance. These include the pool heater, the pool pump, and the pool filter. Shaw Thing Pool Services has not only the knowledge and experience to do this but also access to the best parts and chemicals for your needs.
Maintaining a Pool Filter.
All types of filter, whether it is a pool filter or spa filter, need to be cleaned periodically to ensure that water remains clean, clear and healthy at all times. The number of times you need to clean a filter may vary from once every couple of weeks to once every 2-3 months, depending on the type of filter being used and how much the pool is used.
The filter should be cleaned before any drop in the quality of water becomes noticeable. To prevent future problems with the filter, ensure that you check the flow meter properly, plus the pressure gauge on the pool. As the filter starts to become dirty, there will be a bigger difference in the flow between the gauges. If this difference is 10 – 15 pounds per square inch or more, this is a sign that the filter needs to be cleaned.
Maintaining a Pool Heater.
The heater is a part of your pool equipment that requires a minimum of maintenance. A gas heater can normally run for a year before it needs to be serviced professionally and an electric heater can last even longer.  We have the knowledge and experience to ensure that the various manufacturer's recommendations are followed before beginning maintenance on either type of heater. If a heater does not warm the water properly, there might be calcium scales building up in the tubes, thus preventing water to flow properly. We check for this issue, and disassemble the heater to clean the tubes in it using a wire brush or acid – usually beyond the scope of DIY.  Using the experts today can save you heaps down the road.
Maintaining a Pool Pump.
A pool pump requires some regular maintenance. Pool pumps usually don't need to be filled with water before you turn them on at the beginning of a season. However, you will still need to regularly clean the strainer basket – at least once a week. You need to remove the top of the pump housing in order to gain access to the basket.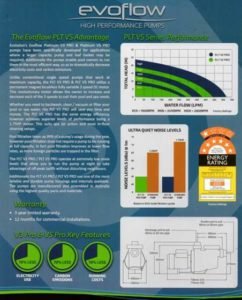 When looking at the basket, also take a look at the condition of the O-ring or gasket that is used to seal the housing's lid. If it has deteriorated or is damaged in any way, make sure that it is replaced as soon as possible. Failure to do so may result in the lid not being able to form the seal that is needed in order to keep the pump in working condition.
The Dangers of not maintaining Your Gold Coast Swimming Pool Equipment.
As you have seen above, swimming pool equipment maintenance is essential, but various things need attention at different times. What can happen if you fail to maintain your pool equipment?
– A decrease in the flow of water.  Any obstruction in the supply line will prevent water from being pulled into the pump, leading to low water levels in the pool.
– A leaking pool pump. Failure to clean and inspect the condition of a pool pump may lead to a deteriorated seal around the pump shaft, which in turn causes leakage around the area of the pump.
– A noisy pool pump.  Failure to check the pump's condition may cause something to become jammed inside the impeller of the pump. This will lead to a lot of noise from the pump. Additionally, if the pump installed is oversized for the pumping system, it will try to discharge more water than is coming in and thus make unwanted noise.
– No water being pumped. If a filter becomes clogged and is not cleaned, this will prevent water from being pumped into the pool.
What is the fast, simple, fail-safe way to ensure your Gold Coast Pool Equipment is properly maintained?  Call Tony now on 0415 752 327 and let Shaw Thing Pool Services ensure that your Gold Coast Pool Equipment Maintenance is done properly and on time – at a great price!